Business Apartments – Vienna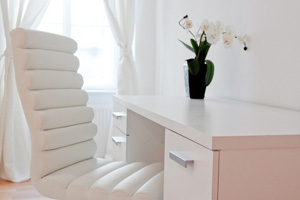 Our apartments are perfectly suited for businessmen and guests who take their business with them wherever they go. In every business apartment you will find a beautiful work area and a fast WiFi connection. For long-term stays all of our apartments are equipped with washing machines.
An apartment in the city centre is ideal for guests that thrive in an urban environment. A quiet area, business and central location might seem like a contradiction, but not for us. Our business apartments are all fully equipped 2-room flats in a carefully chosen inner-city locations so that you also feel comfortable when bringing your family.
While you handle your business in the inner city of Vienna, your family can take a stroll along the inner ring of Vienna which was established in 1867 and in the evening, you can all get together in our apartment in the city centre.
More information: Business Apartments

&nbsp