Private Holiday Apartments in Vienna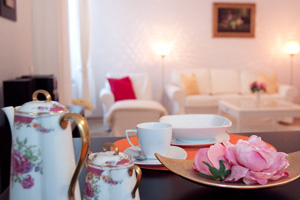 Our apartments, which are located in a carefully chosen area, are equally suitable for long and short term stays. You will be able to choose between accommodation directly in the inner city and the city centre or in the greener districts of Vienna. From there, you can reach the inner city in about 10-20 minutes. Even our apartments in the city centre are in a quiet area.
If you choose to rent one of our apartments, we assure you that you will feel comfortable all around. All of the apartments consist of two rooms so that there is enough room for your whole family. Additionally, we can provide a crib and a high chair in every apartment.
Because our apartments are let privately, we can guarantee that the flats are furnished very tastefully. Each apartment is fully furnished so that you can provide yourself with everything that makes your vacation worthwhile.
More information: Holiday Apartments

&nbsp